Are you looking for the best packers and movers in Dubai? Obviously, a lot of Movers you can find here in Dubai, UAE. The relocation service industry is growing day by day and we are constantly helping thousands of companies and homes with relocating services. Relocation is a strenuous job if executed by inept persons. Our long years of experience is a bliss for your requisites. Whether it is office relocation or moving home, we are there to lend you hand in a professional way. We are notable for having qualified international movers and packers Dubai for our endeavours. And our expertise results in reliable services
We know the decision of relocation is a thoughtful one and requires a veteran team to do all the tasks; both tiny and significant. Our relocation assistance comes from extensive years of experience and industry knowledge. Besides, we pledge to provide unparalleled personalized services when it comes to relocation.
GET A FREE QUOTE
Residential Movers Dubai
Experience quality and professional home moving services and find the safety of your items. Shipwaves movers handle everything with much care and specialize in hassle-free residential moving at a low cost.
Commercial Mover Dubai
Planning for a quick office shift and need the support of a hand in Dubai? No worries, we take care of commercial moves that maintain professionalism and quick process at a very low cost with no hassles.
Local Movers in Dubai
No worries about your local moving in Dubai or anywhere in UAE, whether it's a commercial or a residential move. Shipwaves Dubai Local Movers help you with professional moving services with Door to Door services at a comfortable cost.
Furniture Moving
Get the most comprehensive deals and offers on Furniture Moving services. Shipwaves team of professional Furniture Movers in Dubai will reach your place and evaluate the cost estimation for the process with no hassles.
Pet Relocation Services Dubai
Pet Relocation made easy with comfortable moving to all locations by the Shipwaves team. Experience the no.1 affordable [cat or dog] pet relocation services in Dubai & render general animal care control.
Interstate Moving Services
Still in the search for professional Interstate Moving Companies in Dubai? Shipwaves offers We Have Nationwide Movers, Interstate Movers, as well as Cross Country Movers with just a quote.
Packers and Movers in Dubai With an Easy Quote
Our relocation services excel in many ways and we assure the best services alongside further assistance if you need any. Since 2015, Shipwaves values the customer's needs and is the best office and house shifting company we offer the best comprehensive support. You get these traits by choosing our services.
Fair and competitive pricing
Great Satisfaction
Customized packages
Supreme quality packing and transportation
Quality Consignment
Packing and unpacking service
Loading and unloading service
Office Relocation Services in Dubai, UAE
Like house shifting, office relocation is also a daunting affair for most cases. Home movers in Dubai guarantee the best office moving service for any business from and to UAE. Establishing your firm and branching out to a new business is not a strenuous affair as we are here. Our top-notch solutions and professional guidance results in easy relocation. Your company and its belongings are valuable and need to be retained in their state after the relocation. Get the best comfortable home and office relocation services with no.1 Movers in Dubai. Get the easy and safe packing and moving with team Shipwaves.
We have veteran professionals to assist relocation and make it a booming success. All activities are carried out keeping in mind the goal of restructuring your company as you expected. Our responsible team covers all toiling, which includes:
Pre-move consultation
Customized Planning
Staff Briefing
Floor plan preparation
Packing transportation
Delivery
Removal of packing materials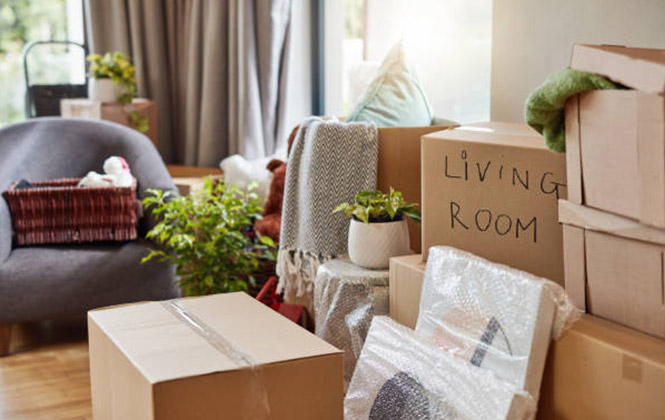 For any relocation services, office movers in Dubai employ these steps.
Book our service for a specified relocation service
Our team will contact you for pre-consultation
After the consultation, they will provide all other details
Then, the date is fixed for relocation
So far, we have helped more than thousands of companies establishing their business. They entrust movers and packers in Dubai as their ideal relocation. Our relocation services are of two kinds. Namely, office relocation and company relocation. With our professional touch, establishing your business or home is a trouble-free affair.
Home Relocation Services in Dubai, UAE
Shipwaves, home relocation services in Dubai is famous as a reliable service provider. We are adept at house shifting chores from a to z in an efficient manner. Our team has veteran professionals. Your furniture, valuables, and other possession are given extra vigilance. In this way, ensure the safety and accuracy of dealing with your possessions. Moreover, we remember each thing has its own attributes, and handling it with care saves loss.
Our dedication to Relocation Services Dubai
Daunting and stressful experience is turned into a refreshing ones with our hands-on experience. Home Relocation Services Dubai finds it easier now with just a quick call or an email quote. We plan ahead after pre-consultation and execute everything without cutting corners. Settling your new home is easy with a systematic approach. Our movers not only help you in shifting your home but also in restructuring and arranging belongings in order. All home requirements and services are our responsibility.
For any kind of relocation, Shipwaves support will be at the highest and in a most comprehensive manner. As a matter of fact, if you got a car to be shipped from UAE to any country during the relocation. Shipwaves movers will be at your service with easy car shipping assistance and on-time paperwork support. House Shifting Services Dubai finds it easier with a quick quote. However, Shipwaves team of professionals make everything hassle-free and you don't find any effort. We guarantee our Home shifting Services Dubai is doing by the licensed team and everything will be done with No hassles. With a quick quote or a quick call, you can experience the most reliable way of relocation services in the best manner.
With Shipwaves you receive the best care for all your things. After accepting your quotation, we commence our work on an agreed date. The time for restructuring depends upon the number of materials. During pre-consultation, our team contact you and provide further details.