Cargo to Thailand: Looking for the best Cargo Services to Thailand from Dubai UAE? Yes, Thailand is a very beautiful country and most people are prefer this country in terms of tourism. Today you might be here for the Shipwaves support for the courier services or for the Shipping to Thailand. Obviously, our team is here to help you with the best for all the Shipping services to Thailand from UAE. Get the best deals for all Thailand Cargo deals with amazing offers this month.
GET A FREE QUOTE
Why Shipwaves for Cargo to Thailand from UAE 
In terms of a shipping container to Thailand, air freight Thailand, and for all the Thailand cargo shipping Shipwaves provides the best support. No worries about the cost of the Thailand cargo services, it's absolutely cost-effective with us. As a customer, you will be for sure experiencing the most dedicated and professional way of cargo services to Thailand from the UAE.
Fully community deliberate.
Offer daily flexible moves and the most competent deals.
We continually offer the topmost quality at affordable charges.
We offer better insurance support for shipping.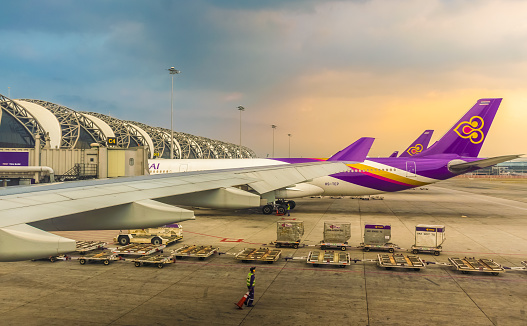 Other than any Cargo Services that you find here in the UAE, Shipwaves services will be unique. However, each deal and offer to Thailand will surely inspire you for sure. Certainly with Shipwaves will be always offering amazing coupons and offers for all the Cargo to Thailand shipping services. Moreover, If you have 30 Kg of goods with you or more and that is to be shipped urgently from the UAE port. We clear all the customs clearance in terms of sea and air services.
Easy Thailand Cargo Shipping with a quote
All the Thailand cargo deals are rendered by our team in the most comfortable manner. We always do care about customer satisfaction always for all the cargo shipping services. We manage all the paperwork procedures in terms of customs and other related. No need to get tensed for your Cargo Services to Thailand and we take care of it.
Yes, With just a single phone call is enough and the Shipwaves team will reach your spot. Most dedicated way to experience a door to door cargo services to Thailand from Dubai and from other emirates with us. Call +971 4 299 6676 and experience the most comfortable way of cargo experience to Thailand port from UAE cities. Furthermore, Don't miss today's offers for Shipping to Thailand, and deals are still opened with us.